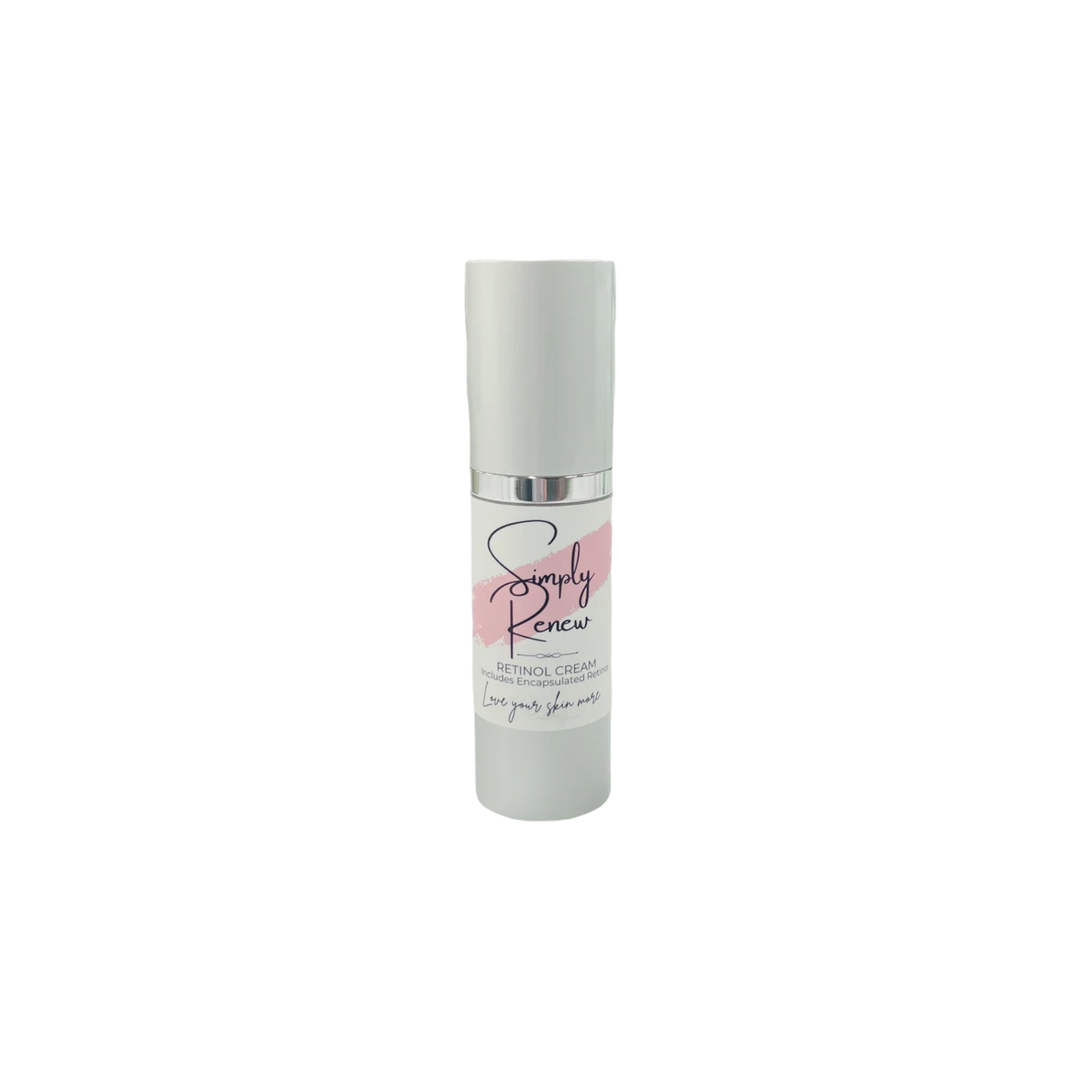 Simply Renew Retinol Repair Cream
Low stock - 1 item left

Inventory on the way
Welcome to better skin tone, baby soft skin, and a youthful glow. 
Formulated with encapsulated Vitamin A (retinol) so it doesn't start working until applied to your face.  Our Simply Renew Retinol Repair Cream will have your skin glowing and help smooth away wrinkles, frown lines, laugh lines, acne scars, dark spots and any other skin imperfections.
Retinol is known as the gold standard in skincare for achieving quick cell turnover, so the first thing to go on to clean skin is your Retinol Cream. Followed by any serums or moisturizers.  If using Vitamin C Serum, use one in the morning and the other at night so as to not cause skin irritation.  (both of these are exfoliators and used together can cause dryness.)
Blended with Marula Oil, Albezia Extract, Helichrysum Extract, and Pea Extract to soothe and nourish your skin.  
We recommend 1-2 pumps starting with usage 2 times a week and go up from there.  Retinol can have a drying effect, so those with dry or sensitive skin start slowly and build up to daily use. (this can take several weeks)  Those with oily skin can use daily unless irritation occurs.  Decrease usage until you aren't noticing irritation and start building again. 
Can cause sensitivity to sunlight. Wear sunscreen always when outdoors, especially if using Retinol, Glycolic Acid or any AHA's.
1oz.