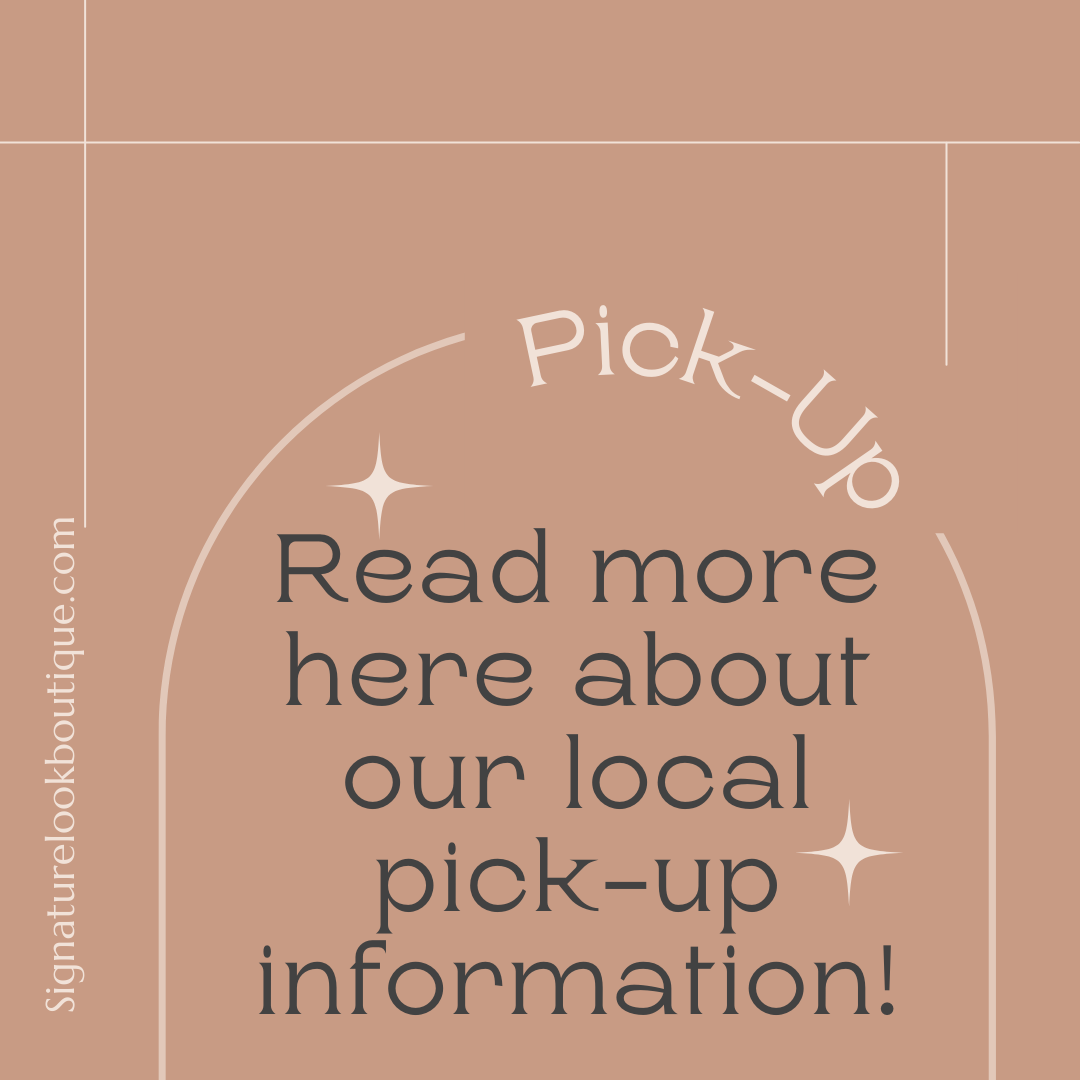 App Pick Up
In stock, ready to ship

Inventory on the way
We offer local pick up!
We ask that any order placed through our app or on our website, that you give us 2 business days to process the order. We do our best to fulfill orders within 24 hours, however we do have a large surplus of orders that come through from new launches. We need time to process every single order placed. If you have received your email confirmation for every single order that was placed, you are welcome to pick up your order before the 2 days. This will be an email stating it's ready for pick up. It's a different email than your confirmation order.
We have a 14 day return policy for all regular priced items for store/online credit only. This goes in affect once the order is placed, not the day the order is picked up. 
In-store pick up orders will be held for up to 60 days. After 60 days and 3 notices of trying to contact you and the order still remains not picked up, we will donate your item to a great cause.