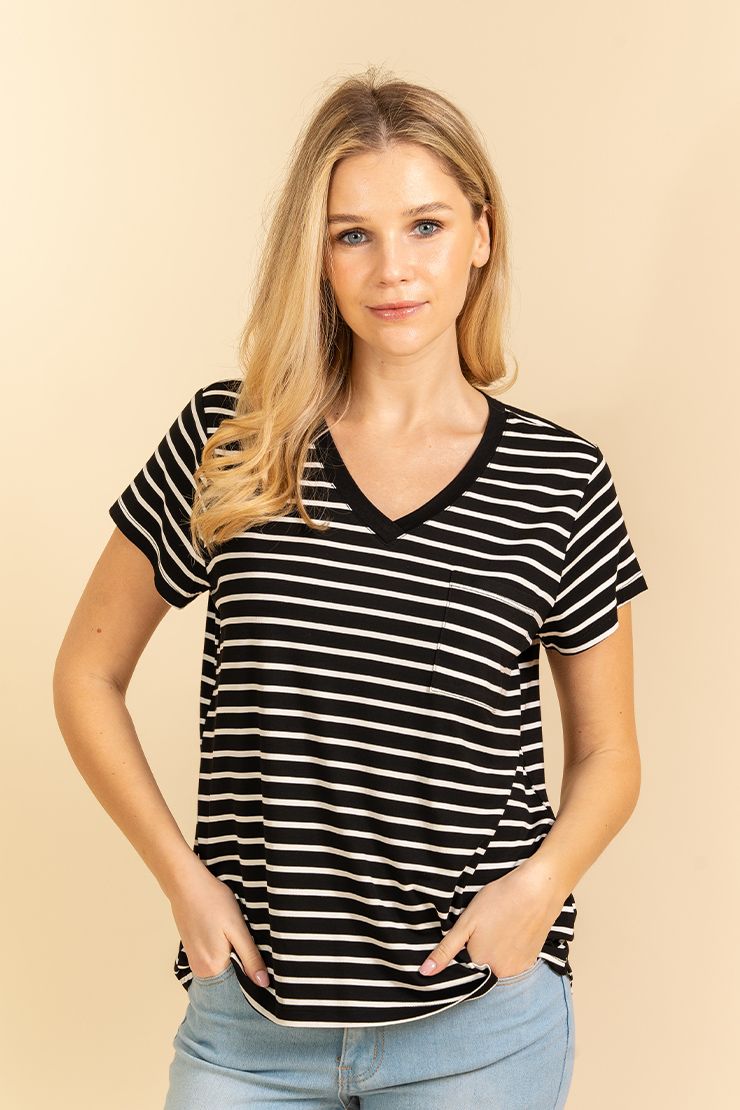 A Walk In The Park Striped Tee-Black
Low stock - 3 items left

Inventory on the way
This item is from a vendor box live. This is a limited edition live that we are showcasing the sample pieces. When ordering this item, we only have the quantities that are input. Pre-authorize for cart drops if you absolutely want the item.  Vendor box items are ordered the day after our live takes place so all inventory is still in the process of making it's way to our warehouse.
Yes, technically these are pre-orders but you are guaranteed your item if paying on the live tonight, unless you are wait listed. Please note that all items shown on vendor box lives will take 10-12 business days to process. You will receive your alert for pick up or check your app, or you will receive your shipping confirmation once it has been shipped from our facility. We also plan to make a post when orders are fulfilled in case you miss your notification. 
These items will still apply to our 14 day return policy & that goes in affect once the orders are fulfilled which will be stated on every receipt.
In vendor box lives you can enjoy 20% cash back on your purchase until the next morning. Enjoy this new, fun & exciting way of shopping!
**In most Sew in Love items, if in between we recommend sizing down**